I'm from the Hudson County area live in West New York and i own to 2 DSMs. My DD is a 90 Laser RS Turbo (Dad handed it down to me) and my project car is a 93 (6bolt)GSX. Just started with shortblock so far and have a sc61 turbo but thinking of trading it back with the shop so i could get a bigger one. I'm more of a 1g DSM guy and i also love Rotaries. I'm a Tech that only worked for about a yr and 1 month b4 i got FIRED, damn Infiniti they pay cheap as hell and expect the world. I went to Wyotech and Engine City Technical Institute (Diesel), so right now i'm basically just working on my car doing some maintanence stuff and looking for work. The only other thing i do is sk8 (rollerblade) when i'm not talking about cars and stuff. I'll try to post some pics but they from like about a yr ago and it's stock. I don't own camera so it's kinda hard for me to take pics.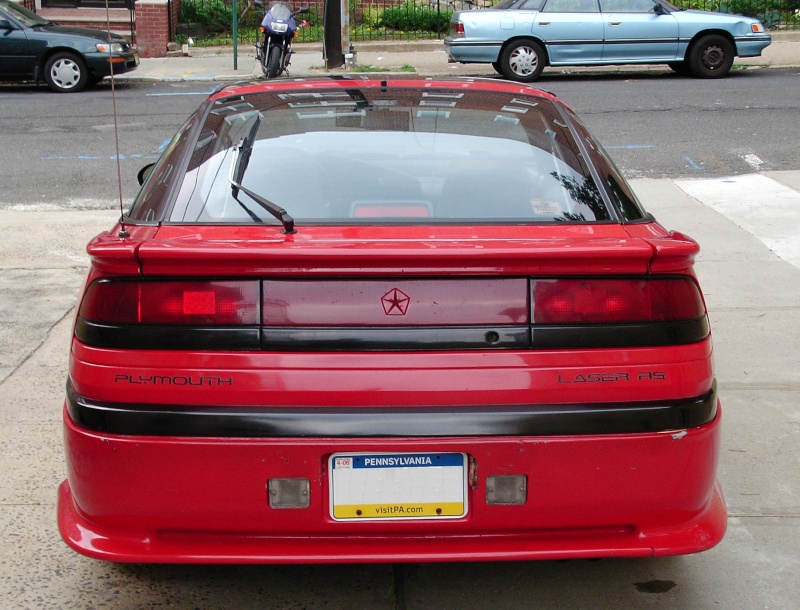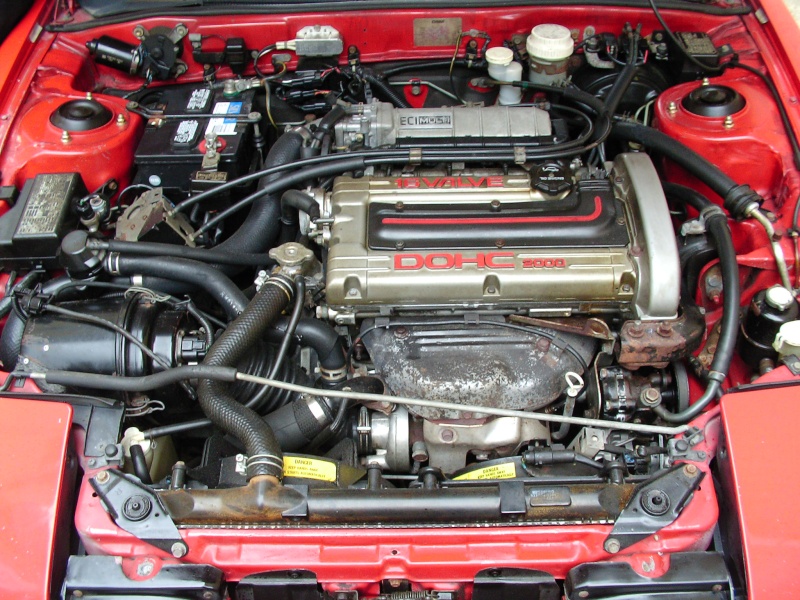 New NJDSM'er





Number of posts

: 20


Age

: 33


Location

: West New York (Stomp City)


Car

: 90 Laser RS Turbo & 93 GSX *6bolt*


Registration date :

2008-04-08



Looks very nice. Welcome. I swear I have yet to meet a DSMer who doesn't know anything about mechanics.
Admin





Number of posts

: 231


Age

: 32


Location

: Paramus


Car

: 99 Eclipse Spyder GS-T


Registration date :

2008-02-04



Wow never seen a bumper lip that on a 1G, looks great. Looks so good I'm wondering if its factory but I've never sene it before.
New NJDSM'er





Number of posts

: 19


Registration date :

2008-02-07



yea i've never seen it on another 1g other than mine. My dad got the car like that from the dealer. I think some one owned the car b4 my dad and put it on but couldn't pay for the car so they had to give it back. I love how it looks but i hate the fact it only goes over the stock bumpers and side sideskirt. It's made of fiberglass but it'll beat up now, i'm about to take it off, kind of want to save it to see if i can get another made like it later.
New NJDSM'er





Number of posts

: 20


Age

: 33


Location

: West New York (Stomp City)


Car

: 90 Laser RS Turbo & 93 GSX *6bolt*


Registration date :

2008-04-08




---
Permissions in this forum:
You
cannot
reply to topics in this forum